Vba project password
How to recover an excel vba password productivity programming how to recover an excel vba password and lots more we'll introduce you to excel visual basic programming with a simple project read more that's integral to the spreadsheet, only to find that it's password protected what happens now well, with a bit of tinkering behind. Re: vba project password showing on close dave, no the workbook will open at which time the workbook open event runs the userform as depicted in the first jpeg. Edit article how to protect vba code three methods: secure vba code with a password hide vba code in a read-only file with access 2007 protect your vba code by making an add-in community q&a microsoft's visual basic for applications (vba) is the standard language for writing programs to automate functions and tasks in microsoft office. Click the name of the appropriate worksheet at the left side of window, if you are changing the vba password in an excel document click the tools button at the top of the window and select the vba project properties option.
Remove password from vba project for xlsm files: open the xlsm file with 7-zip (right click - 7-zip - open archive) copy the xl/vbaprojectbas file out of the file (you can drag and drop from 7-zip), don't close 7-zip. Know how to recover vba project password instantly this article shows you how to remove vba macro password using different methods step by step method with screenshots will help you to recover vba project password ratings (0) favorites add to favorites category applications sub-category. Explore the ways to unlock vba project password excel 2010 & 2013 documents go through the article and perform the steps carefully to remove vba excel xls file troubleshooting ways to unlock vba project password excel 2010 & 2013 we are using vba files for our company projects one of my. The sysinfo vba password recovery tool lets you recover the lost or forgotten password of vba projects in just a few clicks sometimes, this happens when you try to open basic visual files and are unable to access them due to the input of a wrong password.
Remove vba password instantly removes any vba password and unlocks locked vba projects in almost any type of file it supports microsoft office (excel, word, powerpoint, access, publisher, outlook. The vba password cracker tool is designed with advanced algorithms and supports the removal of vba project password regardless of its length in easy way this means password of any length, which is composed with various combinations as well as very long is smoothly recoverable. The macros are only shown when the vba-project is visible means open the vba-editor, try view your macro, enter the password, done after that the macros are visible.
Systools vba password unlocker software is the ultimate solution to quickly recover the lost or forgotten password it has advanced techniques to unlock and recovers vba project password of any length in an eased manner. Vba password remover tool takes the initiative to replace old lost or forgotten passwords with a new password thus, the application is an all round package that generates new password automatically along with recovering old vba macro project files password. Protect vba code with password when you write macro / vba code in excel, other people can easily see the source code by clicking alt+f11 and then copy / modify your code if you do not want anyone to see the vba code (to steal your hard work), you can set a password to protect the vba code, they will still be able to run the macro without. Reset vba password is the password recovery utility for password protected vba modules in ms office documents vba projects are widely used in applications within the ms office family and in other. Ms powerpoint vba password recovery powerpoint is a part of microsoft office package and it also can utilize the benefits of vba vba password recovery lastic can recover vba project password in powerpoint documents created in the following versions of microsoft office: 2007/2010/2013.
While looking for solution i have found an exel file online that says project is unviewable and password removal software does not work on it how to create vba code project is unviewable for excel 2010 or what is the best alternative for project protection. The most common method that i have seen is password protecting the project this definitely keeps people from viewing the code, but with a little hex manipulation, you can remove that password i have had a few people ask me how to manually remove the password from a vba project without using commercial tools. They are locked when i got vba editor everything is locked and asks for a password which i do not know i have tried to use a hex editor and replace the string from dpb= to dpx= which does not work because i have searched for this string in the file and it does not exist anywhere. Choose your password-protected vba project file and click open the program will remove your vba project password instantly you can locate the unprotected vba project file in the same location as the original file.
Vba project password
Get easy and simple method to remove vba password from excel 2013 file and access all the data that is locked at the time vba password recovery leads to yields very effective results in a very short duration of time. Re: unprotecting vba project password (using password that you know) i don't have 64 bit office here to test, but my code for this involved using the setfocus function to set focus to the button first. The blog familiarizes users with all possible approaches to bypass the vba project password from word vba file it comprises of all the manual measures for the same and is posted here after a deep researching upon it. Writing vba code using the visual basic editor isn't difficult,but the labels excel uses to identify and describe your code are pretty genericyou can make your code easier to work with by changing the name of the vbaproject and by protecting your workbook's codeto display the project properties dialog box, you display the visual.
November 25, 2015 password recovery crack vba, how to recover password, password recovery software, vba password recover manually, vba password recovery poonamrblog vba stands for visual basic for application , which is a component of ms office and used by the ms application like excel, word, access, etc.
The vba project password prompt appears i am not sure what's wrong with it and i found that if i open several workbooks and after i close one of it, the workbook still shows in vbe.
I found this here that describes how to set the vba project password you should be able to modify it to unset the vba project password you should be able to modify it to unset the vba project password. Vba project password dialogue box shown after closing excel when acrobat pdfmaker com addin is enabled i have developed many applications the last 20 years in different environments (asp, sql, vba, vb, etc). When trying to use your tool to unprotect the vba project, it ran successfully with no errors, but when opening the newly named unprotected file, and trying to use the password macro, it is the wrong password and so file is still protected. Power tip: password protect your vba project by the access team , on june 28, 2010 a question came in recently regarding whether you can password protect just the vba code for an access database, but not the rest of the database.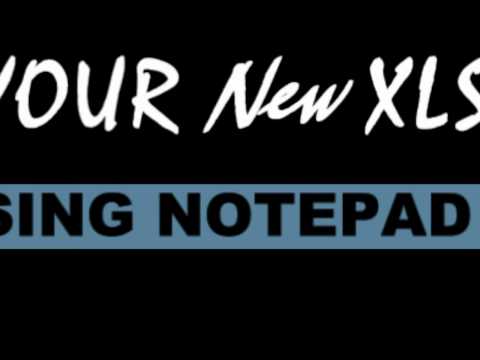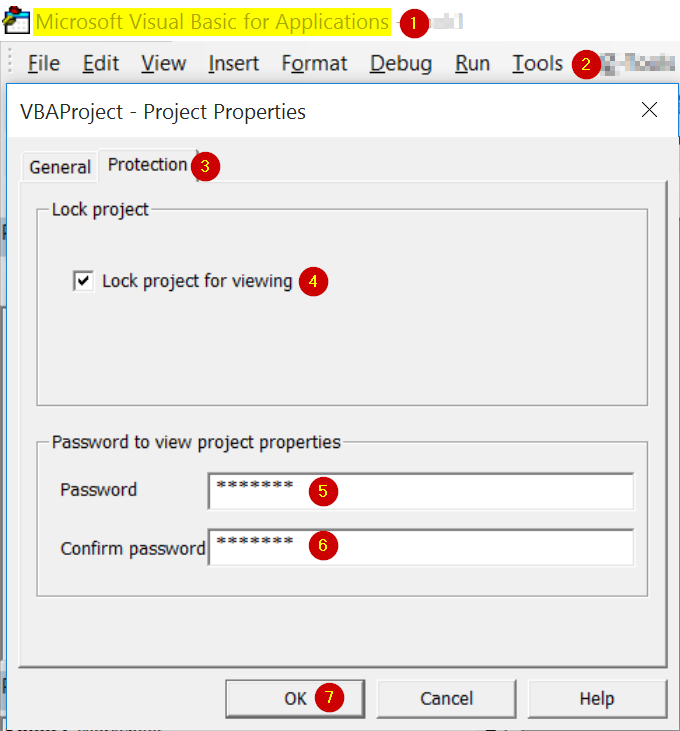 Vba project password
Rated
3
/5 based on
50
review